BLUE AFRICA TOURS
specializes in hand picked tours and destinations
EXOTICA - ADVENTURE - EXPERIENCE - SAFARI - DIVING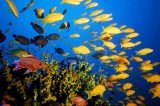 We  offer a range of services : 
*   Small group tours
*   Mobile Camping safaris as well as 
Luxury safaris
*   SCUBA diving and Shark diving safaris
*   Self drive tours - planning and advice
*   Excellent car rental deals 
We love Africa and would like to share some of the most special, remote and pristine locations with you. We have a variety of options, and we recognize that not everybody has the same budget or taste. What we offer to you, regardless of budget, is the best bang for your buck in terms of experience and quality.

We are enthusiastic about our nature and wildlife areas, and really want you to experience the very best that Southern Africa can offer.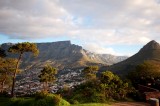 Our tours are designed around the most interesting areas, often travelling of the beaten track, and almost the unknown.
Some areas are well known including Cape of Good Hope, Victoria Falls and Okavango Delta. However, in every location we select special and unique products, for example a 5 star hotel, or a campsite with a unique location.
We specialize in small group expeditions - both land and sea based. From Whale sharks to Great White sharks, from tropical rainforests to desert, from crocodiles to the desert elephants in Namib. It is our pleasure to show you the best  that Southern Africa can offer.
| | | |
| --- | --- | --- |
| | |   |
 WE GUARANTEE THE BEST PRICES  OF OTHER COMPARABLE PRODUCTS !!!