AFRICAN WATERFALLS
Victoria Falls - Chobe - Caprivi, Etosha - Purros - Sossusvlei – Windhoek - 18 days 
Adventurous trip to the wild beauty of African nature, charming Victoria and Epupa Falls, safaris in areas with lots of wildlife, crossing mountain passes, exploring local ethnic and magical dunes at Sossusvlei.

Programme:
1. day - arrival at Victoria Falls, welcoming sunset cruise in the afternoon - cruise on the Zambezi River until the sunset, snacks and drinks on the boat. Accommodation in cottages, evening barbecue.
2. day - free day at Victoria Falls, there are possibilities of various attractive activities. Walk around the waterfalls, helicopter flight, rafting, bungee jumping and more. Night spent at the Victoria Falls, Backpackers - tourist lodging, breakfast, dinner 
 3. day - trip to Chobe - the reservation Botsvana. (About 90 km from Vic. Falls). A magical place to observe wildlife. Chobe is one of places with the highest concentration of game in Africa! Great safari area is known by numerous herds of elephants.  Night at the camp in Kasane – tends with bed, breakfast, dinner.  
4. – 5. day - Transfer to Caprivi strip in Namibia - reserve Bwabwata the Kwando River. One of the few places where you are a real part of wild nature, it is possible to freely move and observe the wildlife that frequently visit the Nambwa camp. Camping with dinner and breakfast
6. day - Okavango river - fantastic nature, night in camp on the bank of the Okavango river, an afternoon boat trip to Popa Falls – rapids,  watching hippos and local people living around the river. Camp, dinner and breakfast..
7. - 8 day - going to Etosha, the most extensive national park with wildlife in Namibia. Etosha is a fantastic place to observe wildlife close to waterhole. Wild animals are very close to you. All of our campsites are in the middle of wild nature. Night in a camp Halali and Okakujeo, breakfast and dinner

9. – 10. day – transfer to the Epupa Falls area. Amazing wild area where Himbas live. Relax at the beautiful waterfalls and trip to a traditional Himbas village to see their lifestyle and culture. Camp with breakfast and dinner.
11. day – we will go through mountain massive. This adventurous ride is going through the wild passes and interesting scenery, ending at Marbel camp. Camping, breakfast and dinner.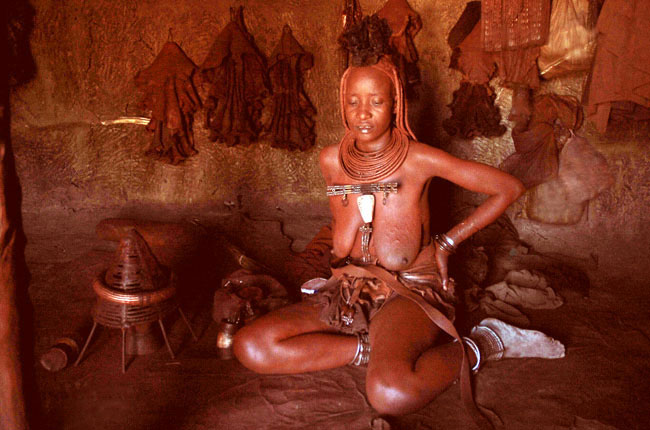 12. – 13. day - trip to the nearby Purros area, searching for desert elephants, giraffes, lions, herds of antelopes, ostriches and many more. Night at the newly built camp, breakfast, dinner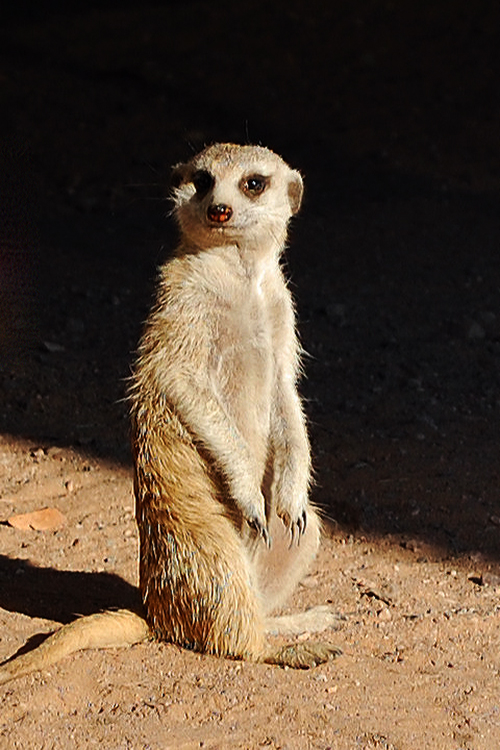 14. day – travelling along Skeleton Coast to Cape Cross observing large colonies of seals. We will stay in the charming coastal town of Swakopmund over night, going for dinner (at your own expences) sleeping at the hotel with breakfast.
15. – 16. day - magical dunes in Sossusvlei. The largest and most beautiful dunes in the world are incredibly 300 m hight with a beautiful show of light and shadow during the day.  We will enjoy this fantastic scenery by walking on the dunes. We can see many of wild animals here - springbok, ostriches, jackals and other wildlife. Camp, breakfast, dinner
17. day – transfer to Windhoek - the capital of Namibia, observing interesting landscape of Namibia. 
18. day – leaving to the airport and departure to Europe
 includes:
- breakfast, dinner, accommodation, cars 4x4, fuel, border taxes, tents, camp equipment
- first Sunset cruise - boat trip on the Zambezi River at Victoria Falls
- second Boat trip - boat trip on the Chobe River in Botswana
- third Boat trip on the Okavango River
- visit in Himba village
There is also possibility to stay longer for a visit to Cape Town and the Cape of Good Hope.