ZAMBIE, ZIMBABWE - expedition
This is our top programme for excellent game viewing and wilderness experience.
Victoria Falls - South Luangwa - Mana Pools - Lake Cariba - Matusadona - Victoria Falls
16 days  8 - 10 2013

Day 1 : Arrival to Livingstone from Johannesburg B,B
Day 2 : driving to Lusaka, Pioner camp
Day 3 : driving to South Luangwa national park.
South Luangwa is Zambia's premier game viewing park where you can enjoy a unique type of habitat seldom seen elsewhere in Africa.
Lying on the valley floor, between the meandering Luangwa River and the steep Muchinga Escarpment, this is the best national park in Zambia and one of the finest in  Africa with the greatest density of leopards of all parks on the continent. Camp, B,D
Day 3,4,5: South Luangwa safari : camping, B, D
Day 6 : driving back to Lusaka, Overnight - camp  in Lusaka.  B, D
Day 7 : Driving to Mana pools
Mana Pools is a part of the Zambezi Valley UNESCO World Heritage Site because of its landscapes, scenery and wildlife, and hosts some of the biggest concentrations of animals in Southern Africa. There is a great number of elephants and lions, rare and endangered species such as wild dogs, nyala can also be seen.
It is one of a very few parks in which visitors may walk unaccompanied by professional guides
Day 8, 9,: Mana pools safari : camping , B,D

Day 10,11 : Driving to a National park on Lake Kariba. We will sail on the houseboat. Sailing is a wonderful relaxation with many beautiful views of the surroundings and the wildlife, staying in this dry season near the lake. There are small boats so we can get close to the animals. Night on the houseboat, cabins, B,D.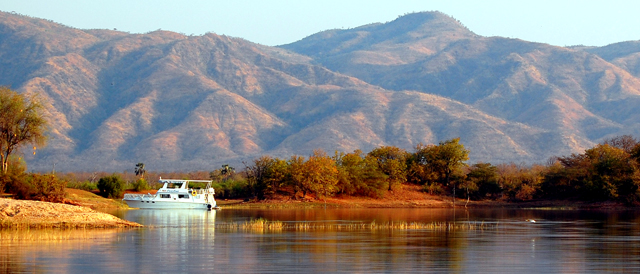 The Matusadona National Park, on the southern shore of Lake Kariba, is an exceptionally lovely and wild area with many local animals. It is also a Black Rhinoceros Protection Zone and visitors have a good chance of seeing this rare and sadly endangered species. There is also an important population of cheetah, reintroduced into the Park in the early 1990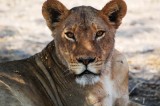 Day 12: Matusadona National Park Safari (B,D)
Day 13 : Driving to Victoria Falls - rough road, 4x4 conditions.
Backpackers - cottages, B,D
Day 14 : Victoria falls. There is a variety of activities - a walk around the waterfalls, rafting, canoeing, scenic helicopter flights, sunset cruise
Backpackers - cottages, B,D
Day 15 Victoria falls, Backpackers - cottages, B,D
Day 16 : flying home  

Flights are NOT included.